Literary Portraits
What makes Sinnott's unique is not only its long history and architecture but the fact that it holds the most comprehensive selection of literary portraits that you are ever likely to see! You will find them all here: Yeats, Shaw, Goldsmith, Swift, Wilde, O'Casey, Beckett, Joyce! Keep an eye out for the original murals (only 2 sets exist in the world) of the Cruiskeen Lawn which was the first Irish column in the Irish Times written by Myles (real name Brian O'Nolan). Sinnott's is the place to visit for both entertainment and an insight into Irish history, literature, and art.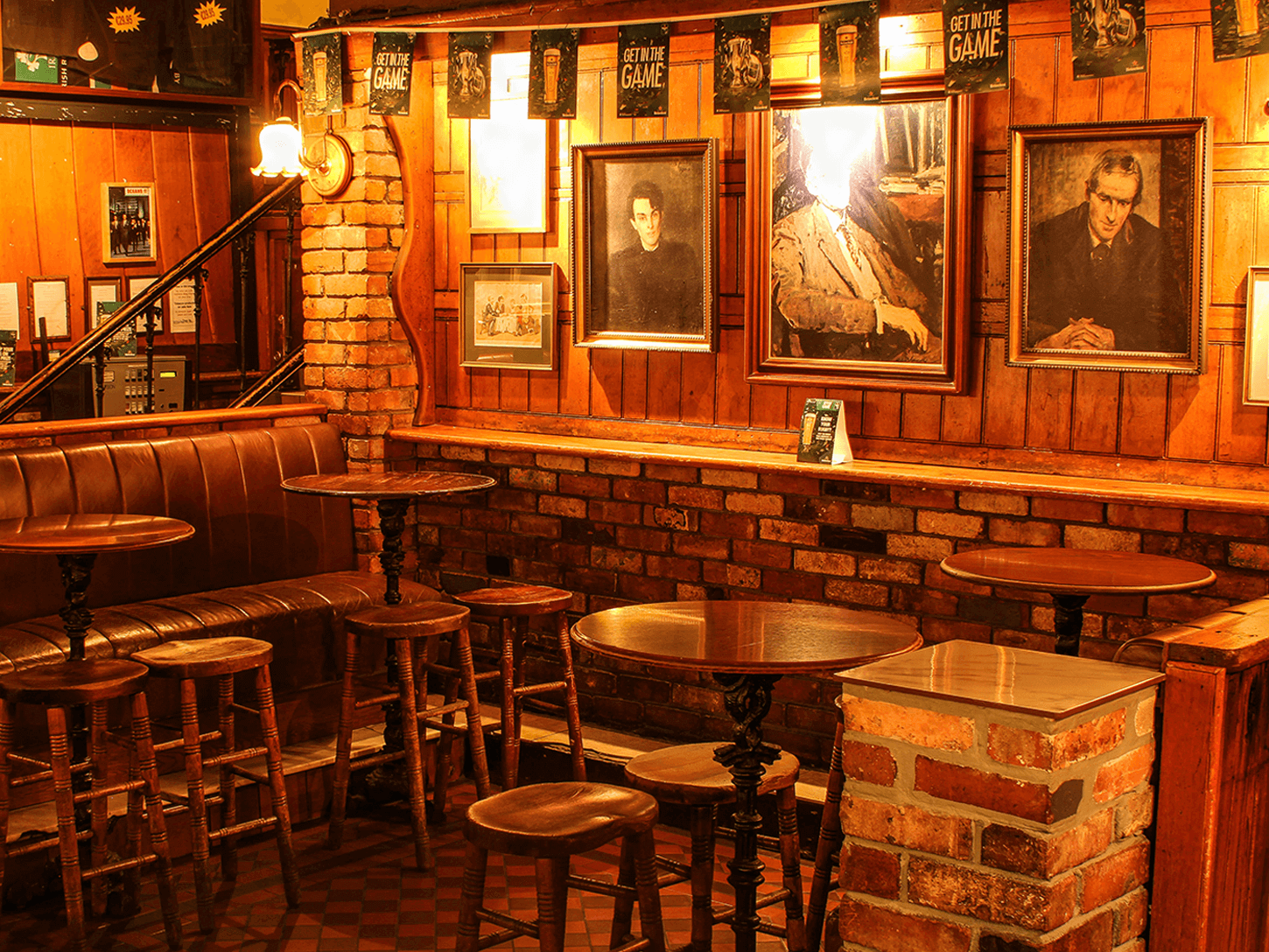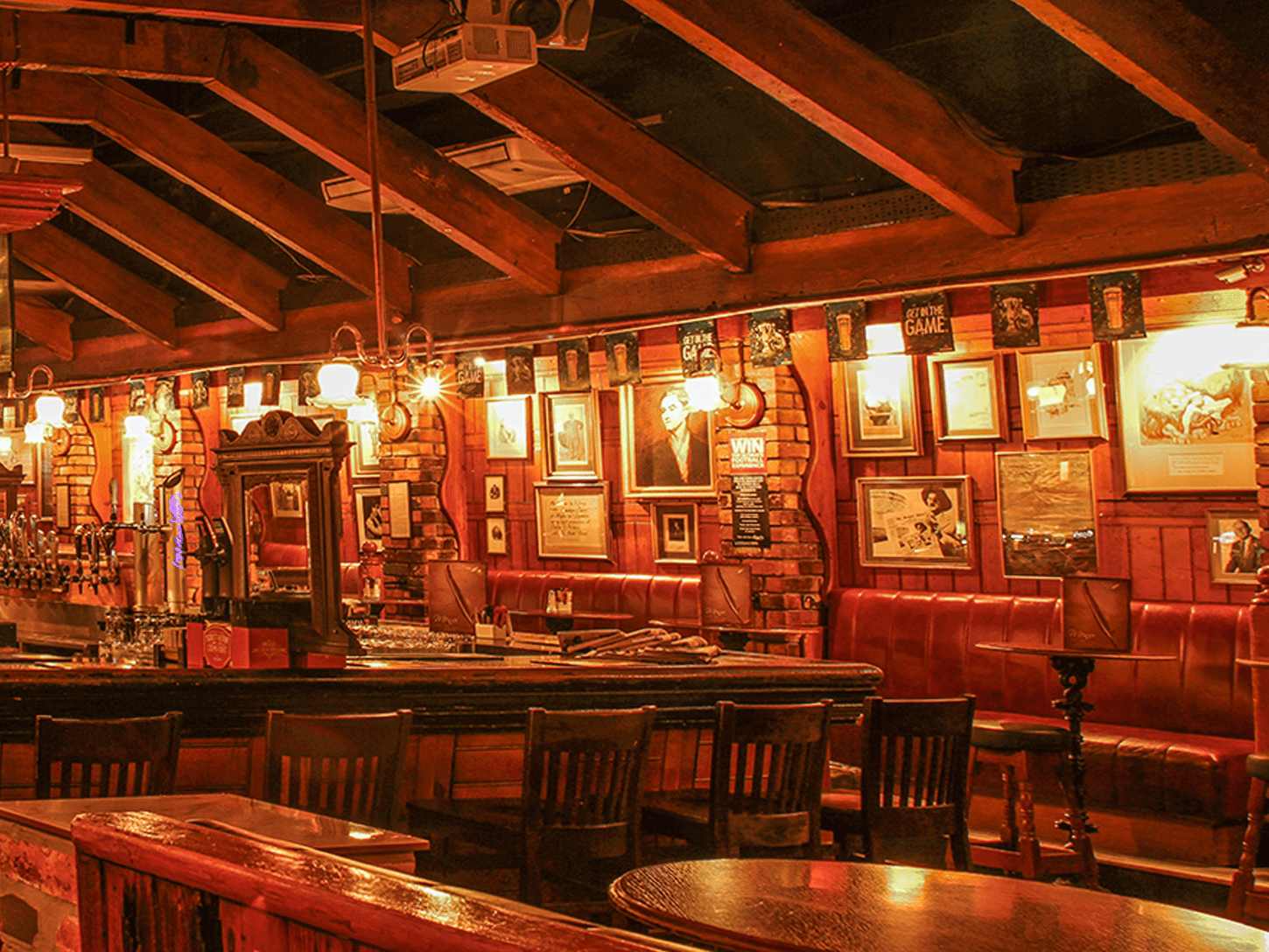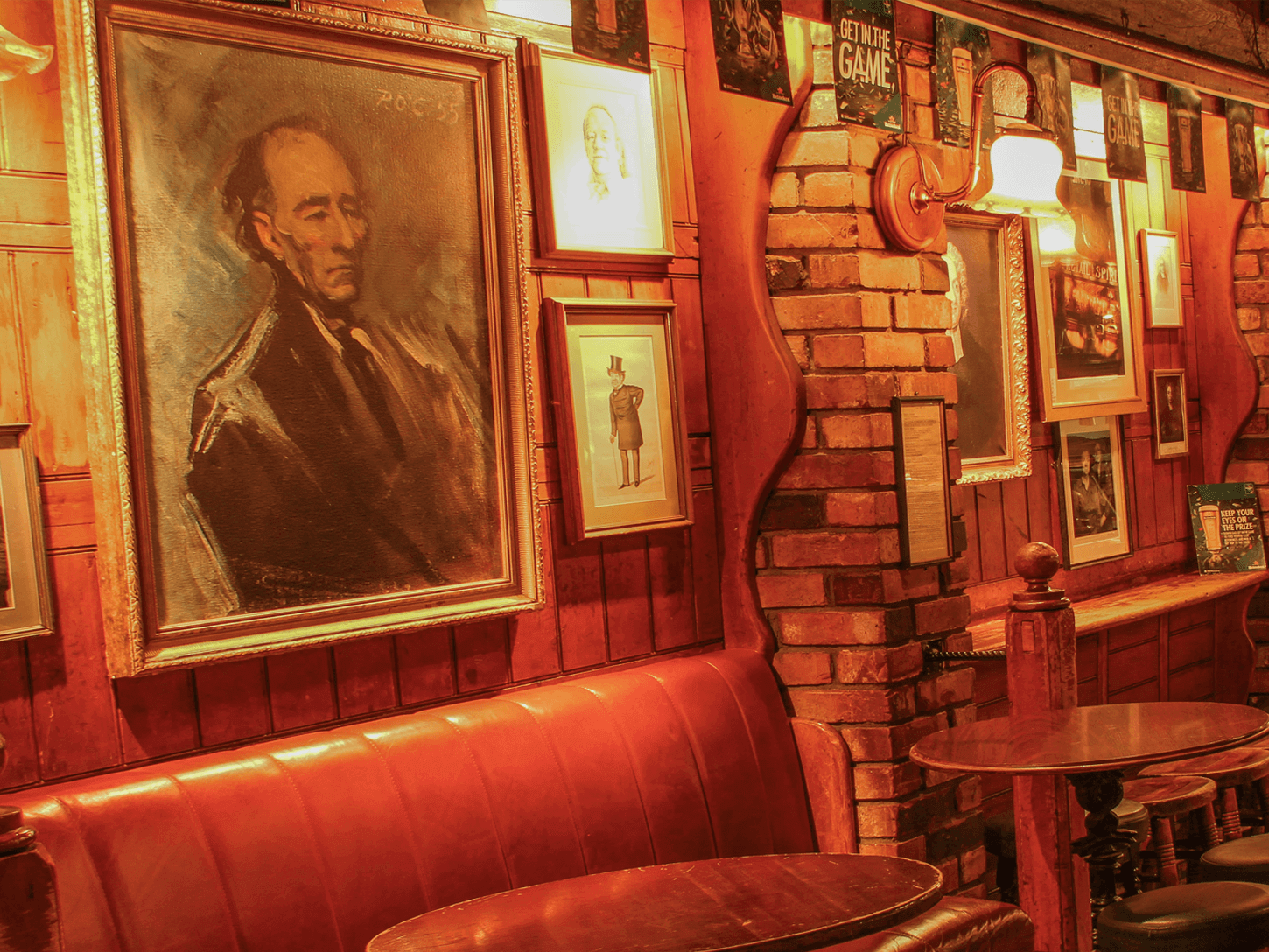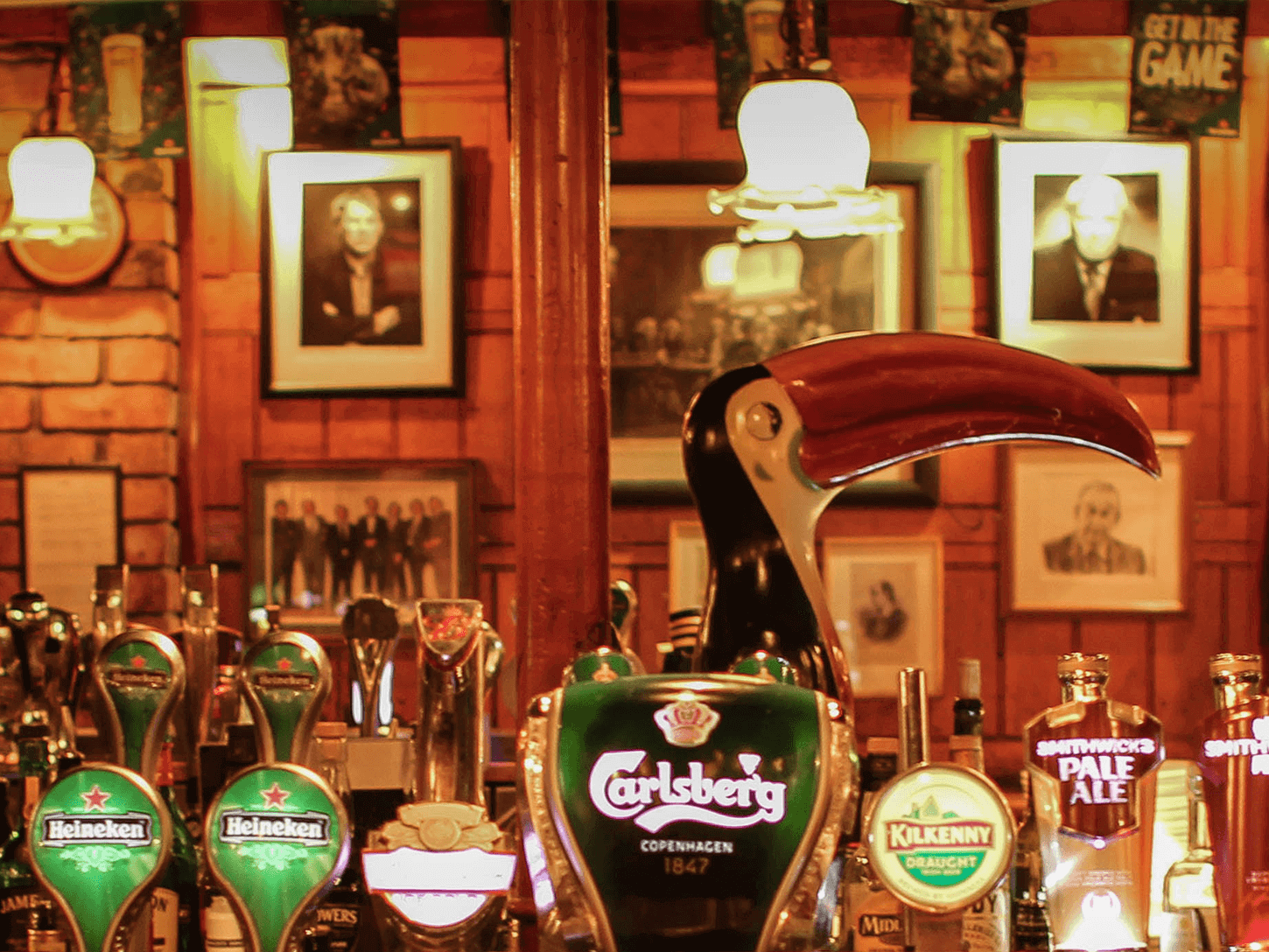 Our Famous Literary Portraits
James Joyce
James Joyce was born on February 2, 1882, in Dublin, Ireland. He published "Portrait of the Artist" in 1916 and caught the attention of Ezra Pound. With "Ulysses," Joyce perfected his stream-of-consciousness style and became a literary celebrity. The explicit content of his prose brought about landmark legal decisions on obscenity.
James Joyce was an Irish, modernist writer who wrote in a ground-breaking style that was known both for its complexity and explicit content.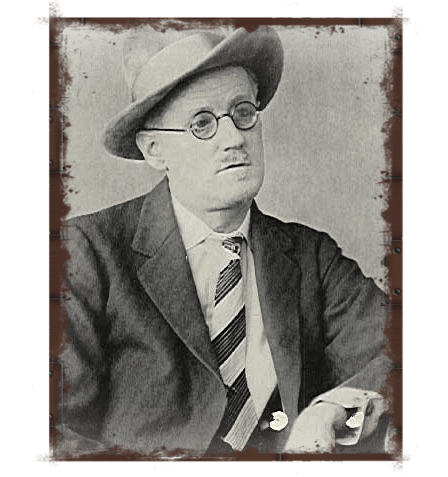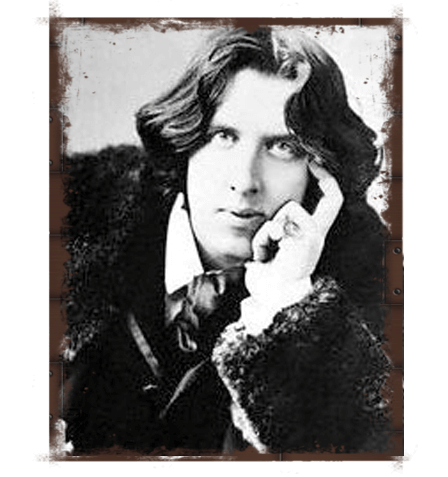 Oscar Wilde
Oscar Wilde was an Anglo-Irish playwright, novelist, poet, and critic. He is regarded as one of the greatest playwrights of the Victorian Era.
In his lifetime he wrote nine plays, one novel, numerous poems, short stories, and essays.
Wilde was a proponent of the Aesthetic movement, which emphasized aesthetic values more than moral or social themes. This doctrine is most clearly summarised in the phrase 'art for art's sake'.
Besides literary accomplishments, he is also famous, or perhaps infamous, for his wit and flamboyance.
William Butler Yeats
William Butler Yeats was an Irish poet and playwright, and one of the foremost figures of 20th-century literature. A pillar of both the Irish and British literary establishments, in his later years he served as an Irish Senator for two terms.
Yeats was a driving force behind the Irish Literary Revival and, along with Lady Gregory, Edward Martyn, and others, founded the Abbey Theatre, where he served as its chief during its early years.
In 1923 he was awarded the Nobel Prize in Literature as the first Irishman so honored for what the Nobel Committee described as "inspired poetry, which in a highly artistic form gives expression to the spirit of a whole nation." Yeats is generally considered one of the few writers who completed their greatest works after being awarded the Nobel Prize; such works include The Tower (1928) and The Winding Stair and Other Poems (1929).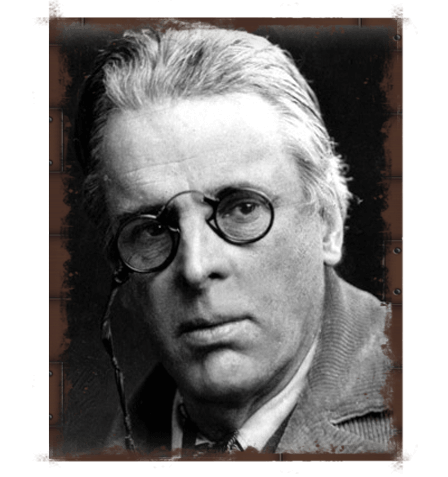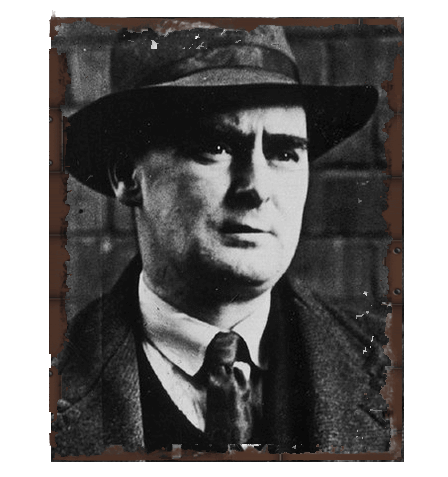 Cruiskeen Lawn
Cruiskeen Lawns was a newspaper column written for the Irish Times by the writer Brian O'Nolan under the pseudonym 'Myles Na gCopaleen'. Running from 1940 to 1966 Cruiskeen Lawns was a humorous satirical look at Irish life, society, and socialites of the day. It is considered by some to be the most successful newspaper column in the world.
The tales of 'Keats & Chapman' were a series of adventures with characters based on the poets John Keats and George Chapman. The original fourteen illustrations were painted by the author's brother artist Miceal O'Nuallain in 1950's and are now in the Boston Library. This latter copy was again painted by O'Nuallain early in 1990's. O'Nolan also commonly wrote under the name Flann O'Brien', two of his most famous books "At Swim Two Birds" & "The 3rd Policeman"
Why not pop in today and see them for yourself?
Address
South King Street, Dublin 2